Änättikoski Rapid 3,5 Kg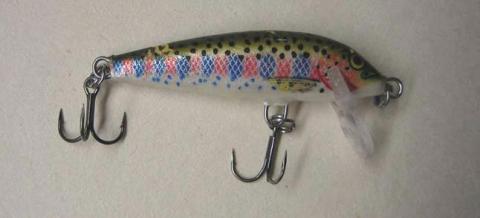 This trout was caught on the Änättikoski Rapid in Lentiira, Kuhmo.
The date was 27 June, around 4:00 pm. The fish weighed 3,468g.
At the time the fish was caught, it was raining and there was a fog."This trout had lived in the rapid for a long time and put up such a fight that I had to play it for 40 minutes at least. After that, I was all smiles.
Our Änättikoski is mainly known for trout, but grayling are also caught these days. It has an excellent grayling stock, with the largest fish caught last summer weighing around 900g."
Mauri Väisänen, Lentiira